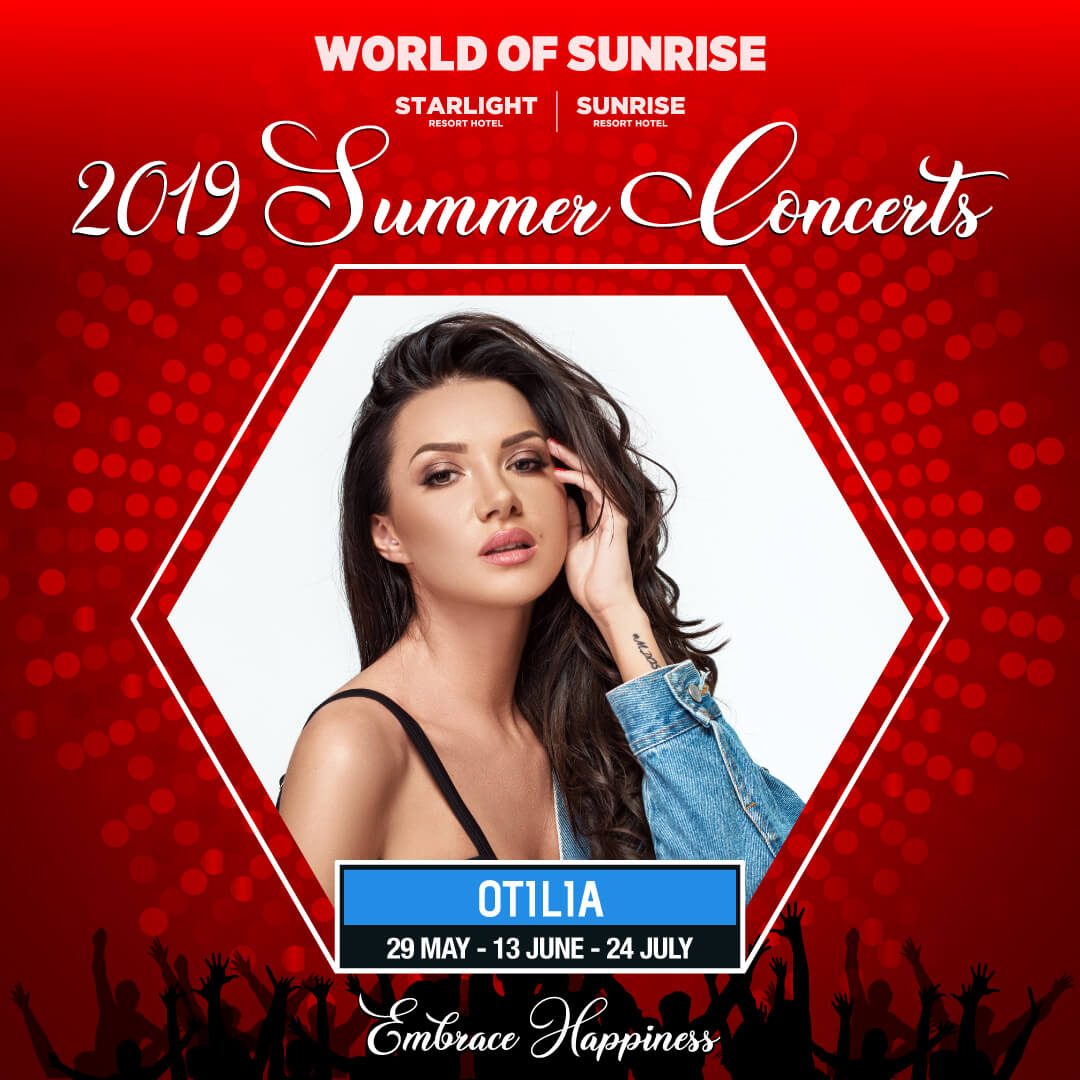 Otilia is one of the most beloved international artists with over 2 million fans have been gathered on Shazam, Facebook and Instagram, over 500 million views on Youtube and Spotify and was #1 on the radio charts in Romania and abroad.

In 2014, Otilia launched Bilionera - the international hit that ranking 1st in South East Europe. Shortly after, the artist became highly appreciated in many other countries.

Otilia is performing on May 29th, June 13th and July 24th.